Strawberry Season
Here at Rutland Farms our Strawberry Season is full of laughter and fun memories. Picking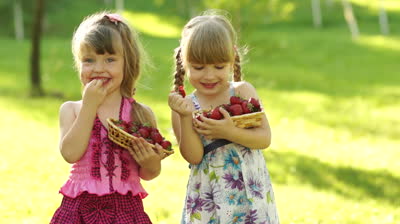 strawberries is something everyone should experience which is why here at Rutland Farms we give you the opportunity to pick your own. If picking is not for you we do sell strawberries in the store as well. After picking your strwaberries in or out of the field we offer our famous homemade strwaberry ice cream. This you definitley can not leave without having a taste. We hope to see everyone out picking strawberries and making memories at Rutland Farms this Spring.
Strawberries: Available February through May*
*Dates of availability are approximate and weather dependent. Please call The Market at Rutland Farms (229) 386-5111 for the most updated information on what's available throughout the year.
The Market at Rutland Farms Easter EGGstravaganza
Please join us as we celebrate Easter out on the farm Saturday, April 15th from 9:00 a.m. until 6:00 p.m. We are once again doing not one but TWO EASTER EGG HUNTS! The egg hunt times are 11 a.m. and 2 p.m.. The strawberry fields will be open for you-pick or you can visit The Market for strawberries already picked. We will have bouncy houses, homemade ice cream, live bunnies, hay rides (will be offered at certain times), egg decorating and more! We hope to see you there!
Admission and General Information:
The Giant Egg Hunt (11 a.m. and 2 p.m.): FREE
***Children will be divided into 3 age groups (Please arrive at least 10 minutes prior to the start of the hunt you are planning to attend.)
– 2 and under
– 3-5
– 6 & Up
Playground: FREE
* Guests will have the option to purchase an event wristband for $6 which will include the activities previously mentioned in addition to access to the bouncy house, petting zoo, hayrides and Easter craft area where kids will participate in decorating a keep sake ceramic egg.
***Please let us know if you have any other questions and we hope to see you there! Thanks so much for your interest in The Market at Rutland Farms!***